"Walking for me has become an exercise in extreme pain, with lots of swelling until I found these! They provide the exact amount of compression I need without being constrictive and they're so comfortable. I no longer 'mince' my steps."
- Juliet M, Onecompress Customer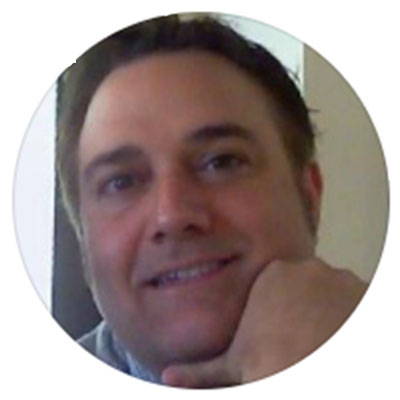 "After 3 weeks of using these, they are the best calf sleeves I've found for being on the move. I walk around 5 miles per day, and often get shin splints - these have put an end to that. They are a bit more pricey than other options, but the bamboo material and fit make them well worth it in my opinion."
- Tyler B, Onecompress Customer
60 Day Money-Back Guarantee

combat leg pain with no hardwork
Imagine waking up feeling fresh and ready to enjoy the day from the moment you step out of bed!
Now you can more comfortably than ever with Onecompress™ Bamboo Calf Sleeve which provides calming compression and therapeutic healing from the second you put it on!
It's perfect if you're looking for relief from restless leg syndrome, arthritis, cramping, varicose veins, soreness and many other leg-related issues. Enjoy all-day relief and doing the things you love pain-free!
Relieve and Prevent stabbing pains, fatigue and tingling in your calf, shins and leg

New Bamboo Material makes this the most comfortable eco-friendly sleeve on the market

Soothing Compression improves blood circulation, healing and muscle fatigue in minutes

Instant and Easy relief anywhere and anytime you need whether you're awake or sleeping.

Combat restless leg syndrome (RLS), arthritis, cramping, tendonitis, soreness, shin splints and varicose veins - great for traveling, standing on your feet all-day or for recovering while you sleep
Bamboo has so many benefits, we honestly can't think of a better material for our new line of ultra-comfortable compression apparel.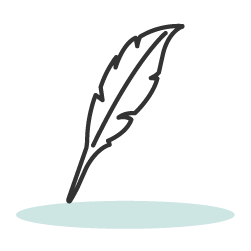 Luxuriously soft and only gets softer everytime you wash it.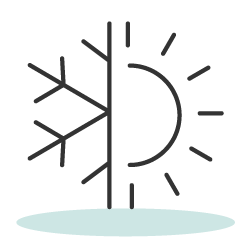 Warms you when it's cold and cools you when it's hot.
Wicks moisture and prevents bad odor 4X better than cotton.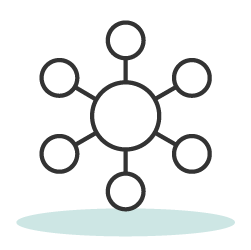 Natural micro-gaps make it extremely breathable, bacteria-free and hypoallergenic.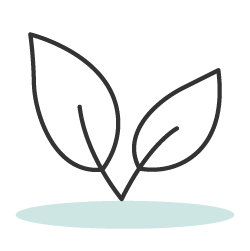 Water consumption is 66% less than cotton and produces 10X more output per acre.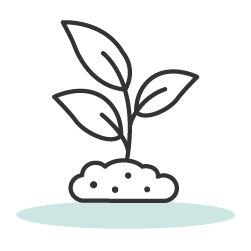 No pesticides. No insecticides. No fertilizers. 100% organically grown.
Extra-Wide Sizes Available
Our True-fit design ensures your sleeves will fit the way you want them to.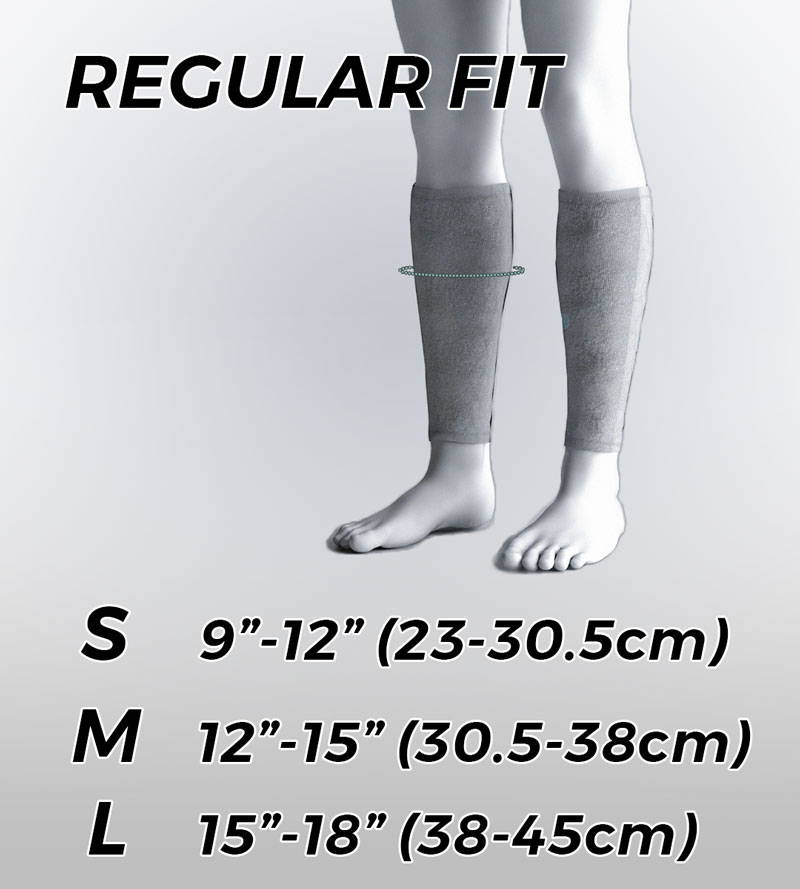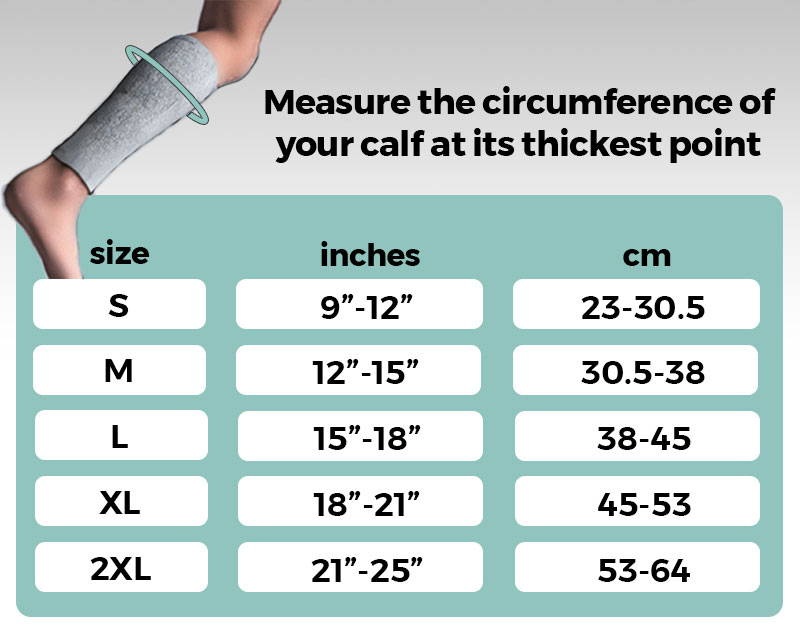 **size down for MORE compression, size up for LESS**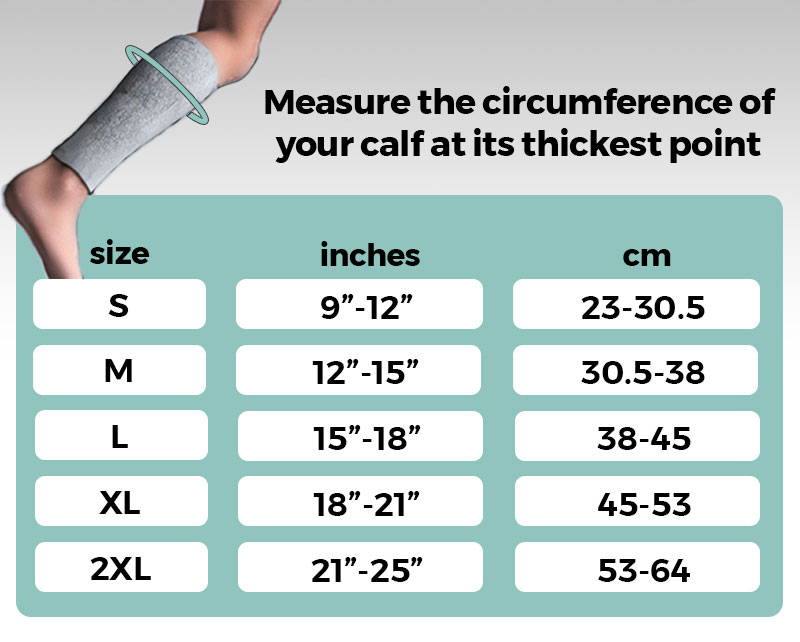 **size down for MORE compression, size up for LESS**

Frequently Asked Questions
Can I wear these during the day?
Yes! You can wear these day, night or anytime in-between. They are designed to be extra-comfortable and provide you relief whenever you need.
What if I order the wrong size?
It happens! Just send them back and we will send you another pair right away.
What if I want a bundle but in different sizes?
Please contact our customer service team at support@onecompress.com - they will assist you.
Can I wash my calf sleeve?
Yes. Machine wash on cold and let air dry is our recommendation.
What is the 60 day money back guarantee?
If you aren't happy with your purchase, just send them back for a full refund. No questions asked.
Where are you located and were do you ship from?
Our company and products are all designed in the United States. We are shipping from a variety of locations depending where you are based and our current inventory levels.
How long will shipping take?
Most orders arrive in 5 to 15 business days once shipped. In some rare cases it can take longer.
Please contact our customer support team at support@onecompress.com with any questions.
Not available in stores. We ship worldwide!

Questions? Contact support@onecompress.com