"At first, I thought these were just regular socks, I was wrong! These have been a lifesaver for helping me manage my diabetes and the awful foot pain that comes with it. Love how comfy they are for sleeping too."
- Carol M, Onecompress Customer
60 Day Money-Back Guarantee

don't You Hate numbness,
sharp pains and neuropathy
Imagine waking up feeling fresh and ready to enjoy the day from the moment you step out of bed! Now you can with Onecompress™ Anti-Fatigue Footsleeves which provide activated compression and therapeutic healing from the second you put them on!
They are perfect if you're looking for relief from diabetic foot pain, neuropathy, arthritis, tendonitis and many other foot related issues. Enjoy all day relief and doing the things you love pain-free!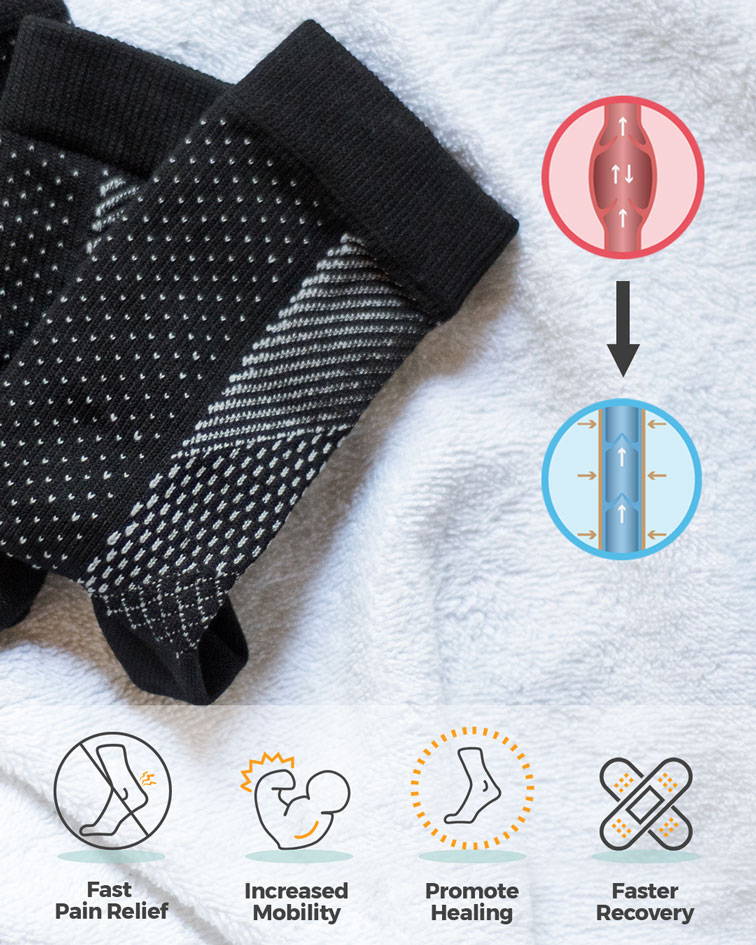 Relieve and Prevent stabbing pains, discomfort and soreness in your arches, heel and ankle

Activated Compression improves blood circulation, healing and muscle fatigue in minutes

Instant and Easy relief anywhere and anytime you need

Double Layered Nylon perfectly combines comfort and durability.

Combat diabetic foot, neuropathy, arthritis, plantar fasciitis, heel pain and ankle splints - great for traveling, standing on your feet all day or for recovering while you sleep.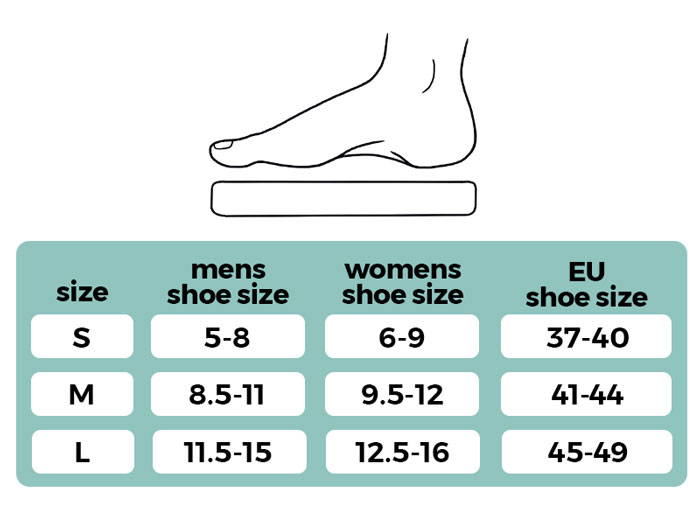 **If between sizes, we recommend sizing up**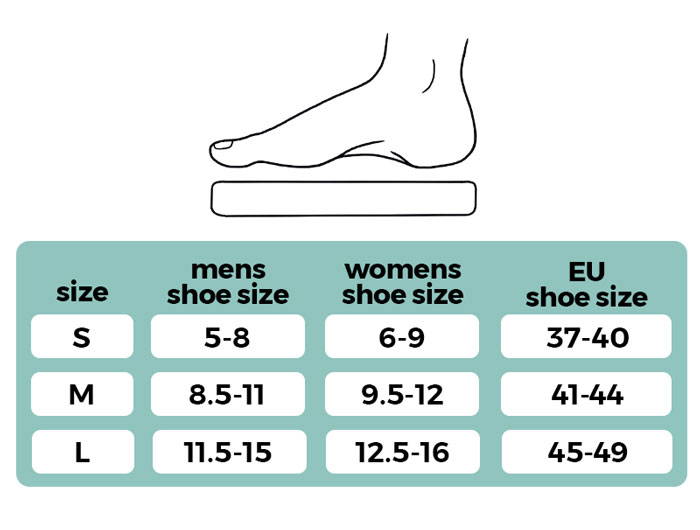 Frequently Asked Questions
What if they don't fit or I don't like them?
Just send them back and we will send you another pair or refund you right away. No questions asked.
What if I want a bundle but in different sizes?
Please add (2) or (3) single pairs of footsleeves to your cart. Then at checkout enter the following coupon code:

BUNDLE2 - For two pairs
BUNDLE3 - For three pairs
Can I wash my foot sleeves?
Yes. Machine wash on cold and let air dry for longer lifetime.
Where are you located and were do you ship from?
Our company and products are all designed in the United States. We are shipping from a variety of locations depending where you are based and our current inventory levels.
Are you still shipping during the COVID-19 Outbreak?
Yes! Our shipping services remain open despite the COVID-19 outbreak and regulations.
How long will it take my order to arrive?
Most orders arrive in 7 to 15 business days once shipped. In some rare cases it can take longer.
Please contact our customer support team at support@onecompress.com with any questions.
Not available in stores. We ship worldwide!

Questions? Contact support@onecompress.com