"These gloves saved me! I can't believe it took me this long to find them."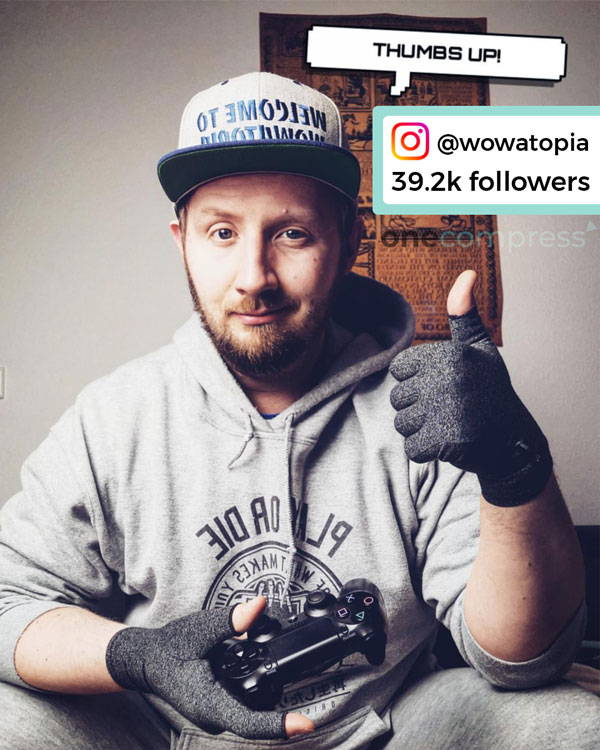 Discover stronger hands today! Providing gentle compression and therapeutic heat throughout your hands and wrist, these gloves alleviate pain while keeping your hands comfortable and dry. Use them for relief, prevention and recovery. Enjoy your craft pain-free and with ease!

Relieve and Prevent stabbing pains, discomfort and soreness in your hands & wrists


Instant and Easy relief anywhere and anytime you need


Premium Material will keep hands comfortable and dry all day


Open-Fingertip design allows you to easily perform all tasks with no restrictions


Combat arthritis, carpal tunnel, tendonitis, joint fatigue, inflammation, stiffness and more

The ORIGINAL Performance Compression Glove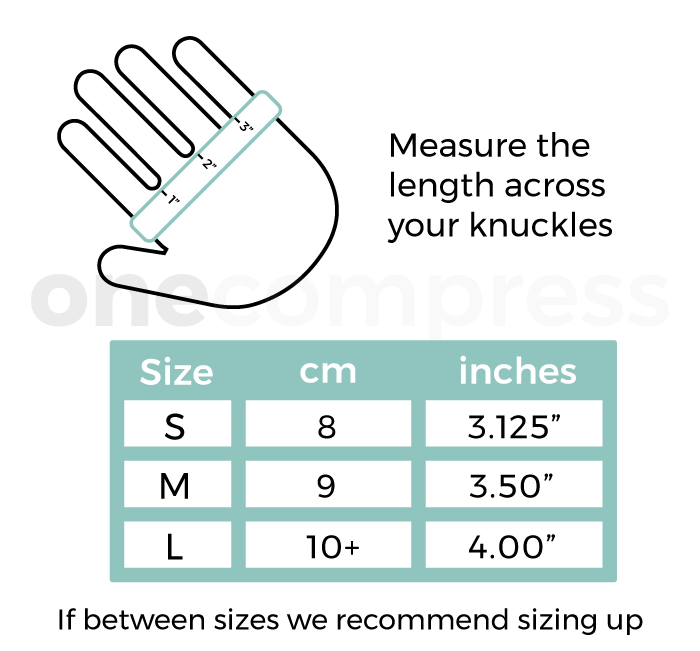 Love Them or Your MONEY-BACK
⭐⭐⭐⭐⭐

Can't find question? email us at support@onecompress.com
What if they don't fit or I don't like them?
Just send them back and we will send you another pair or refund you right away. No questions asked.

What if I want a bundle but in different sizes?

Just add (2) or (3) single pairs of gloves to your cart. Then at checkout enter the following coupon code:

BUNDLE2 - For two pairs
BUNDLE3 - For three pairs
Yes. Machine wash on cold and let air dry for longer lifetime.
Do the gloves contain latex?
No. The material used is latex-free.
Where are you located and were do you ship from?
Our company and products are all designed in the United States. We are shipping from a variety of locations depending where you are based and our current inventory levels.
Are you still shipping during the COVID-19 Outbreak?
Yes! Our shipping services remain open despite the COVID-19 outbreak and regulations.
How long will it take my order to arrive?
Most orders arrive in 7 to 15 business days once shipped. In some rare cases it can take longer.
Please contact our customer support team at support@onecompress.com with any questions
Not available in stores. We ship worldwide!

Questons? Contact support@onecompress.com